Monocoque Camper for electric trucks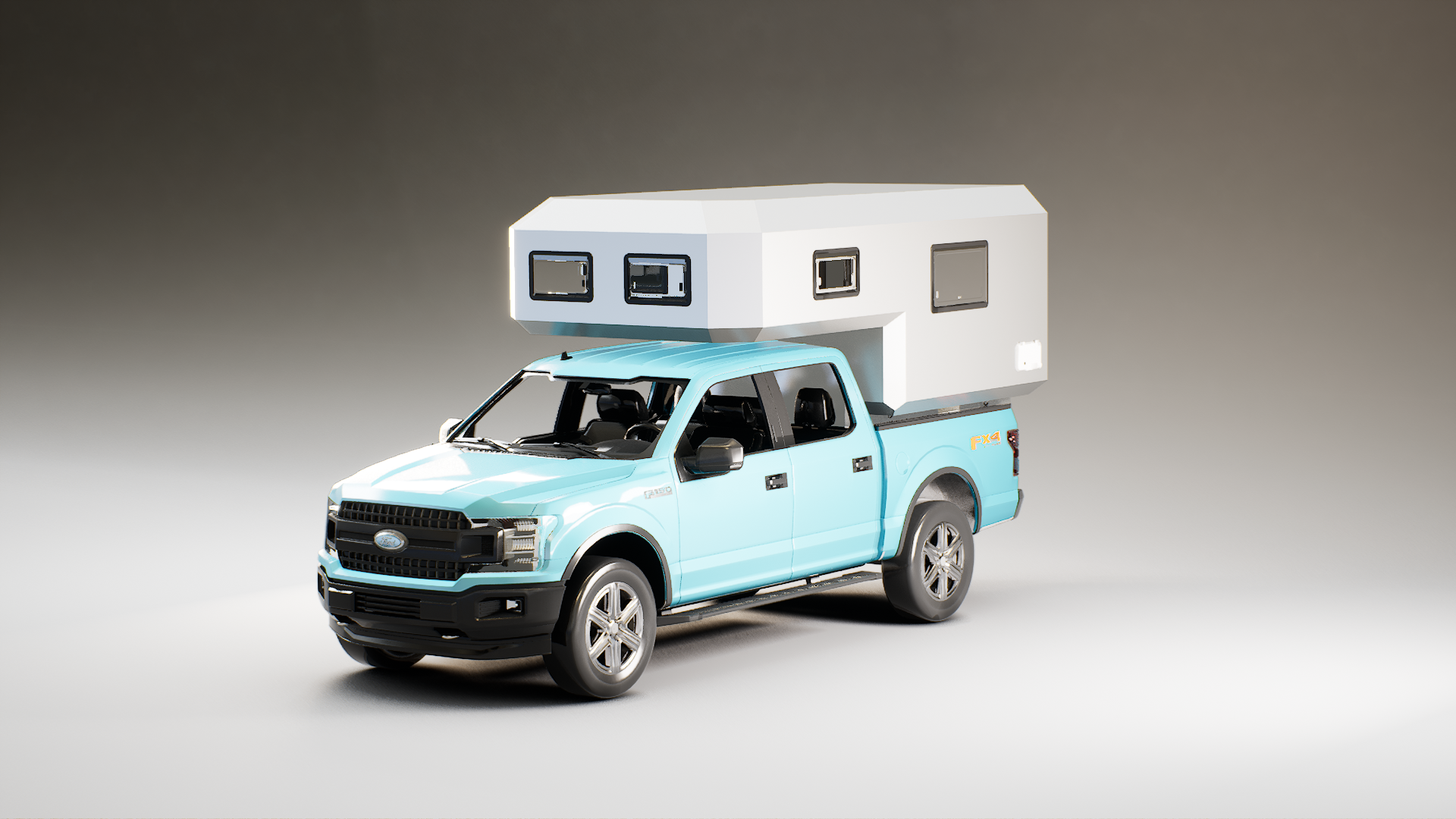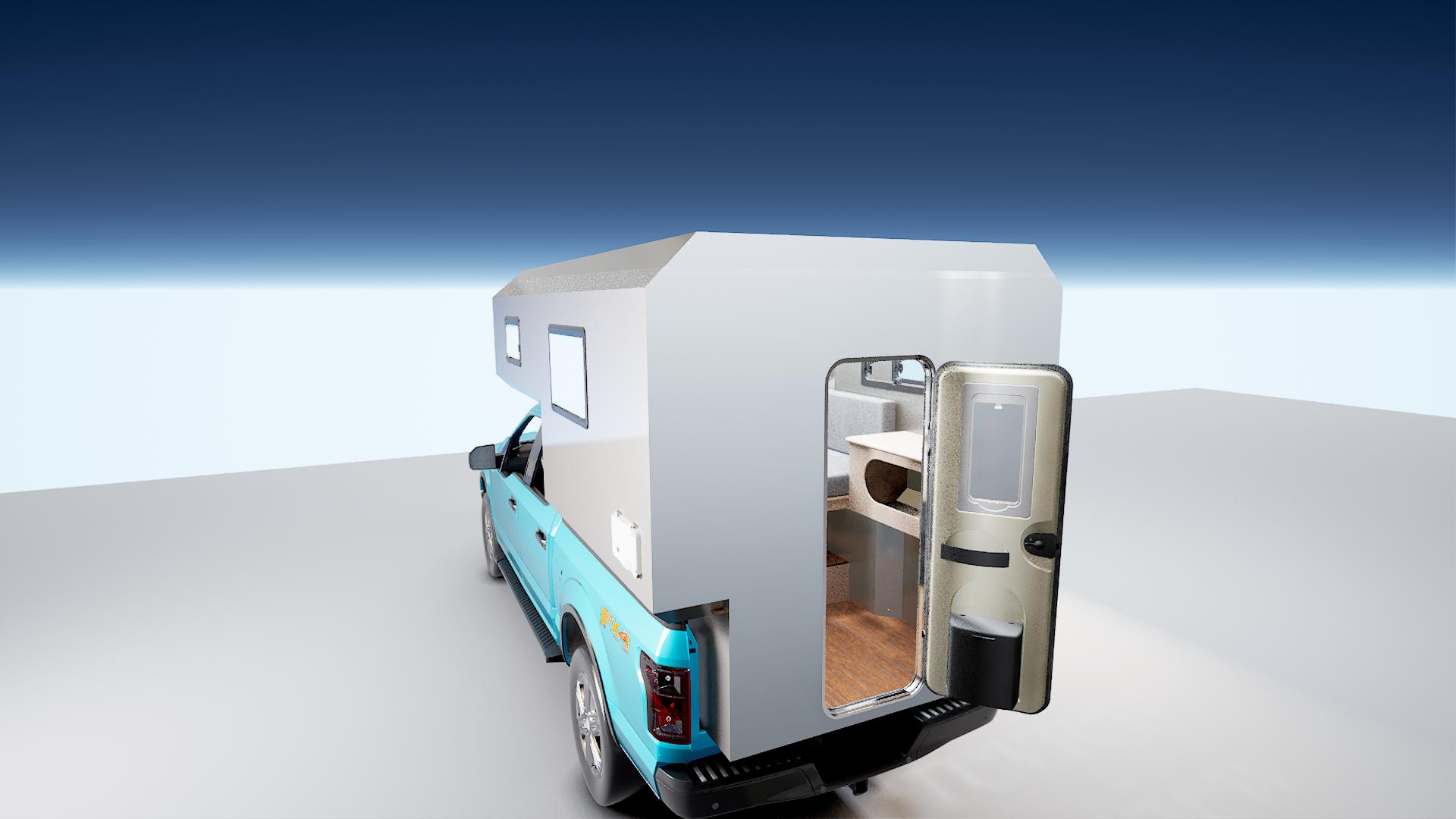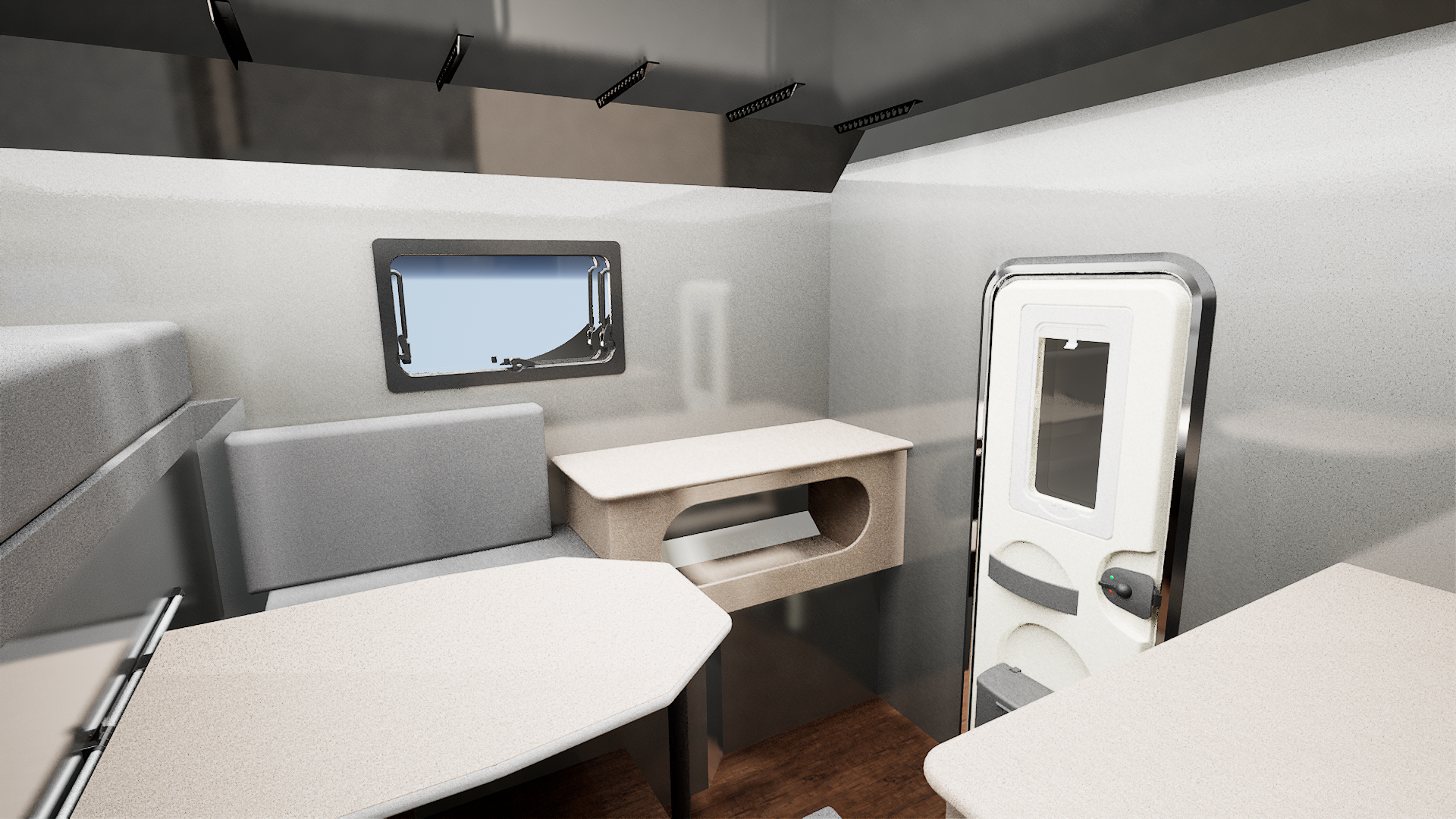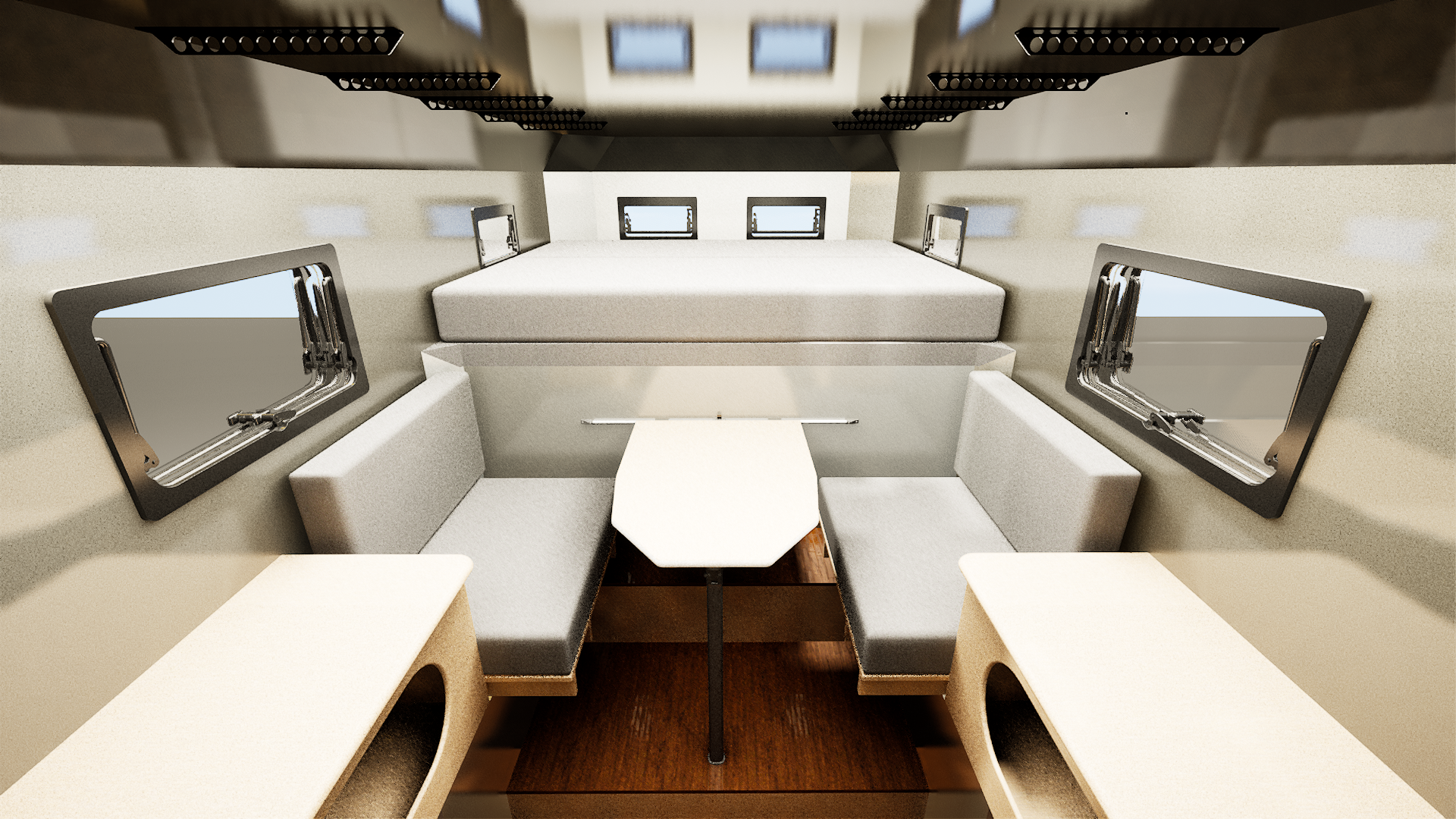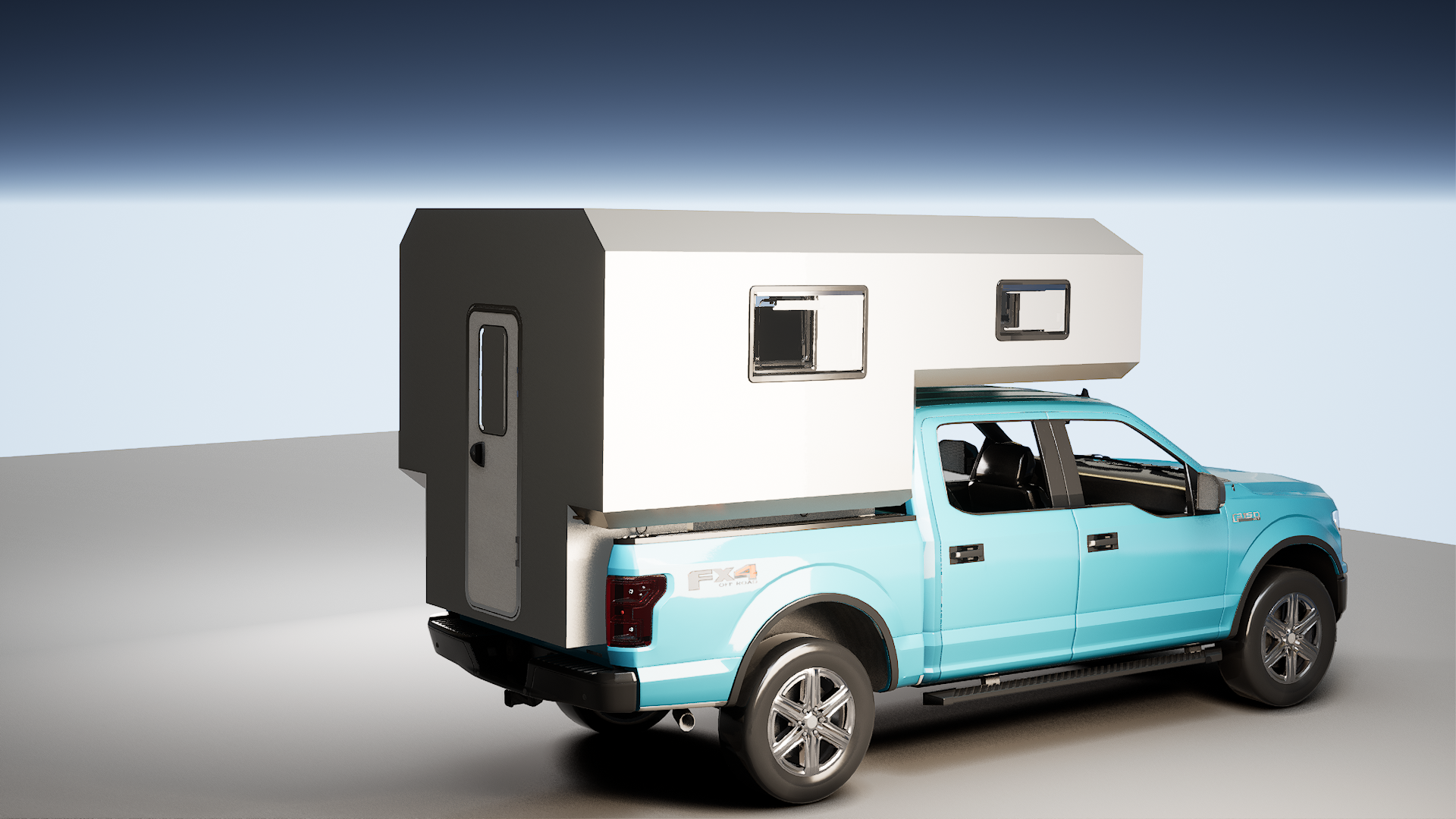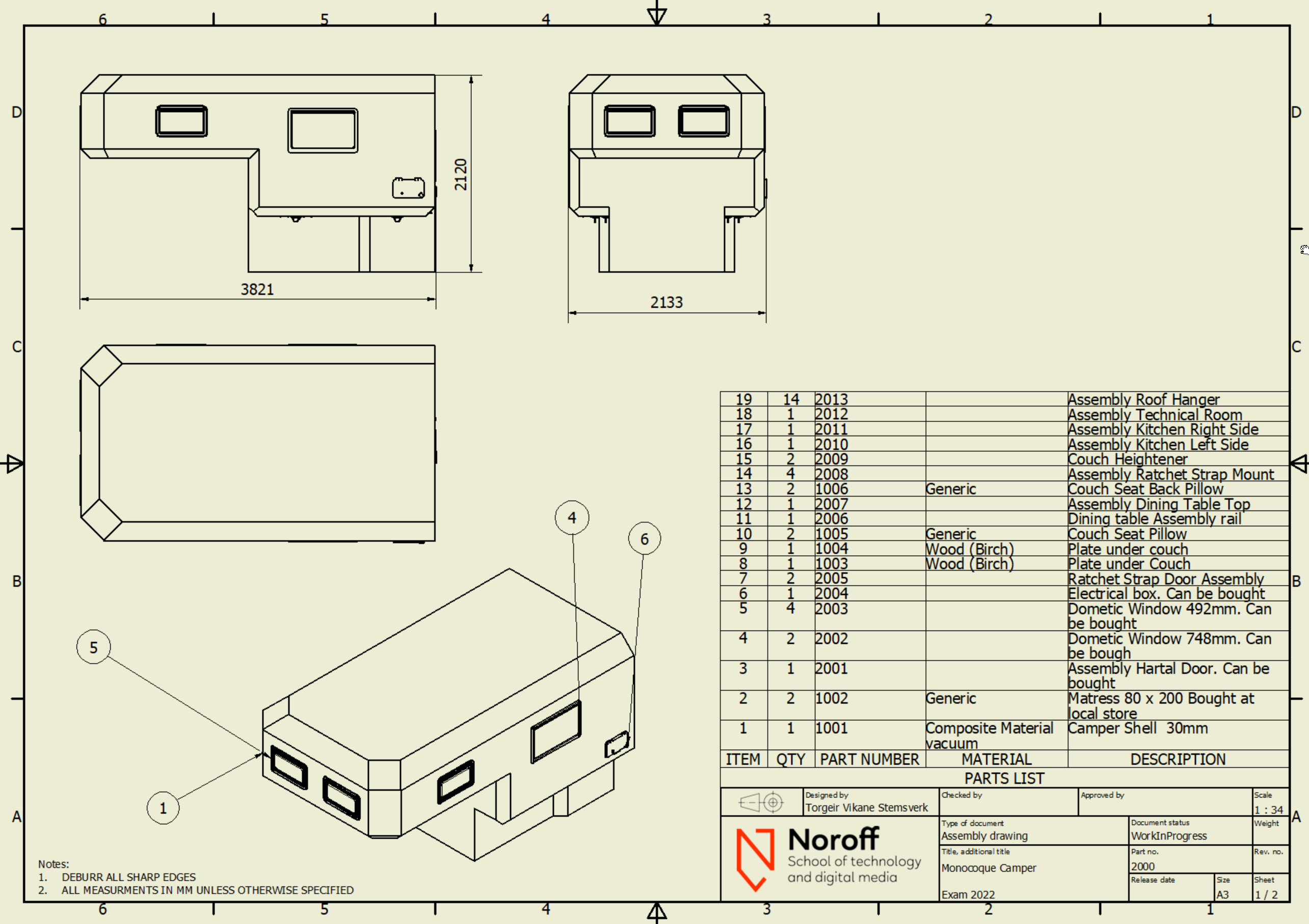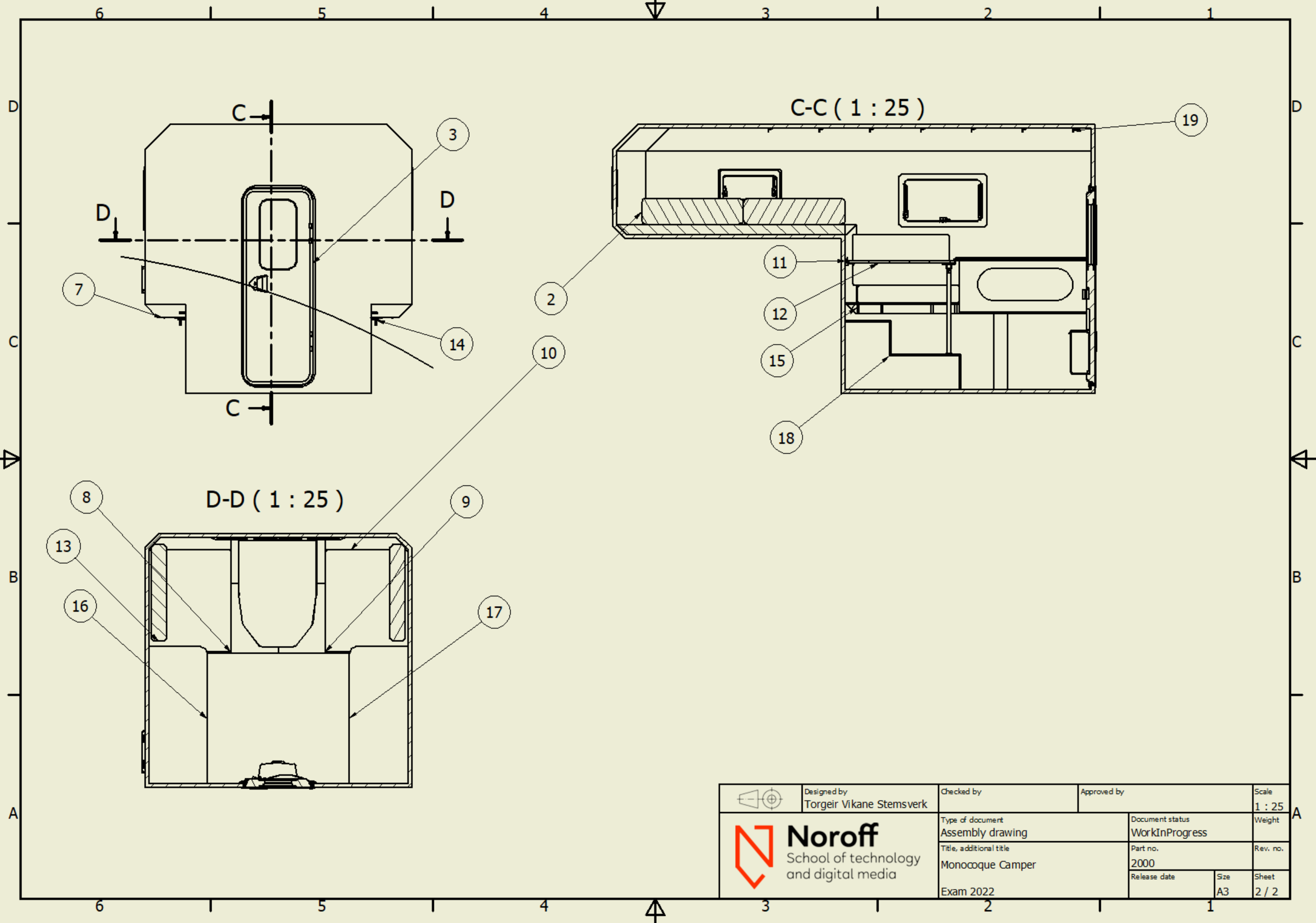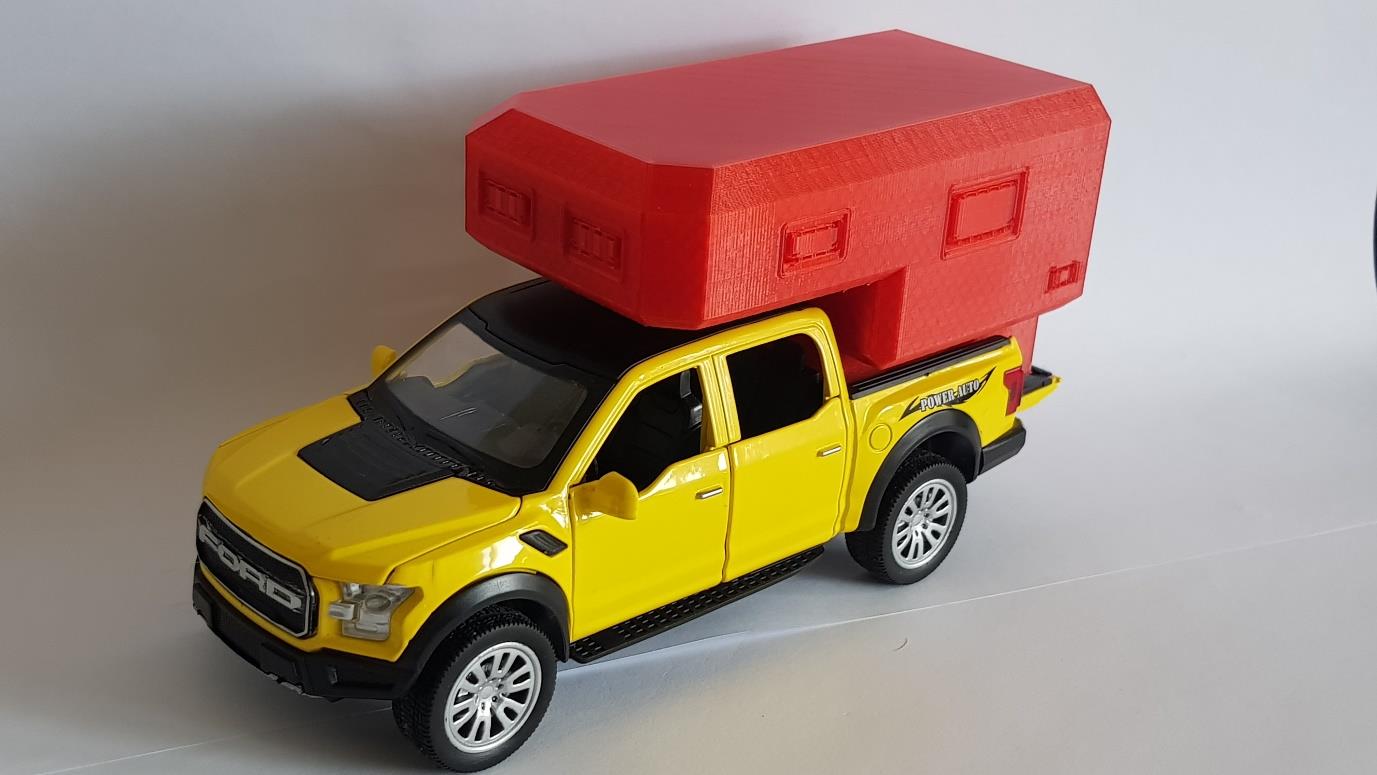 This camper is designed, modeled and visualized by me.

It is especially made for the new Ford F-150 Lightning which is a electric truck.
It is designed so that it can be manufactured using monoqocue vacuum mold process to make the chassis (Same as sailboats and aircrafts).

It has a minimalistic design with standard components and third-party parts to keep the costs low.